African Bird ClubEstablished to promote conservation of birdlife in Africa. Bulletins with information about various African birds.

- encourages conservation of birds and their habitats by developing and disseminating information, and promoting economic and environmental values of birding.
Birding Database - offers a program to help maintain bird watching records, species lists, bird songs, and photos.  This is a commercial site; however, I thought it was worth mentioning here.

Birds Australia - presents information about watching, studying, and helping native birds.

Birdwatching.Com - About Wild Birds and Birding.  This has a great software program for listing you're sightings call Bird Brain 5.0
Guatemalan Birding Resource Center dedicated to promoting bird watching and conservation through birding tours and support of local conservation efforts.
Hong Kong Bird Watching Society - activities, news, gallery, and more.

National Audubon Society:

Neotropical Bird Club - aims to foster an interest in the birds of the Neotropics (Central America, South America and its associated islands and the Caribbean) and their conservation.

Oriental Bird Club encourages an interest in the birds of the oriental region and their conservation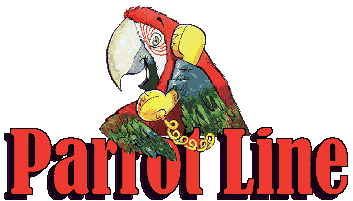 Parrot Line: Educational Site for parrot lovers around the world and it is also houses the "Parrot Line" which was formed as a 24-hour advisory service in 1994/5. It is now the largest parrot rescue charity in the United Kingdom.

SurfBirds.com Searchable data base, great articles and all about birds